Month:
August 2015
Feeling the Sun From Both Sides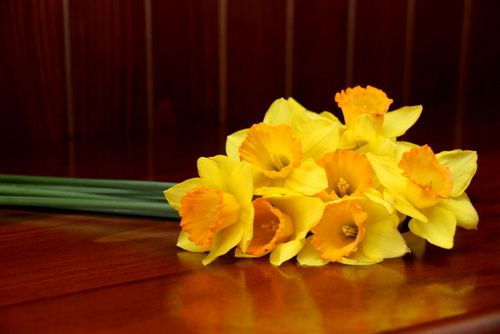 Project 365-2015: Day 211 – Daffodils

Drop by drop
Many have poured in
Many have sucked out
Some content just evaporated
Some changed temperature
To fill this glass
Is the goal
To have it overflowing
Too often, it stays on this level
It increases
It decreases
I drink out of it
I empty it sometimes
But it gets refilled
And ever surely, some really amazing persons ensure empty is not the case. This glass represents my life, some days get really bad. I dry out, I feel lost but someway, I get back on my feet. I've been through a lot. A whole lot and I'm well aware life holds more challenges but as ever, nothing I can't handle. I haven't found myself completely. But everyday I learn. Today, I'd really like to appreciate my friend, in depth and truth, he's way more than that. He found me on a lonely street and held my hand all the way. Trust me, I was difficult sometimes, a handful! Firmly, he stood by me. Showed me a love I had not known. I still can't express my gratitude. Genuinely, I am. I haven't stopped needing you, I can't. But I'll keep getting better, I'll keep growing. Getting stronger and becoming that woman you see.
Thank you. I love you.